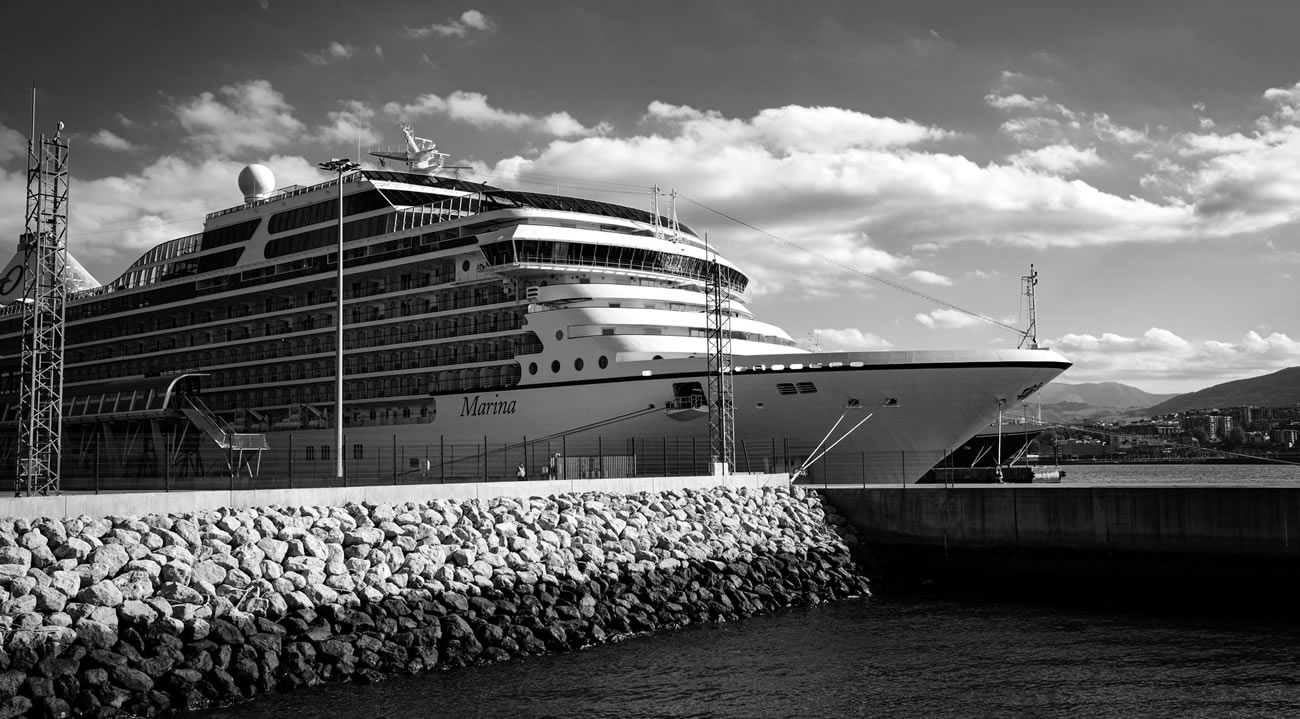 Cruise Ships at Bilbao Port, many guests, many options.
The past 31st of May, The port of cruise ships in Bilbao, Getxo set its record this season, with more than 8700 guests and 3000 crew members in total.
Independence of the Seas, the biggest of the cruise ships that day in Port,  helds one of the highest rock climbing walls, golf simulator, ice skating rings, a wave simulator and more than 10 pools and jacuzzis, a theater for 2000 people and many options for dining, but the guests had other idea in mind, visiting Bilbao.
The Independence was docked in the superb crystal building that represents today the Port of Bilbao. A magnificent building, with all the requirements to make the transition from the ship top the pier an easy one.
Guests were guided at the earliest hours to their tour bus, where hundreds of guests enjoy a full day of discovering Bilbao, Gernika, Castro Urdiales and many other places from the hand of our experienced guides from NIS.
Thousand other guests were taken on their own to Bilbao downtown where they spent many hours until 5pm when the ship set sailed to their next destination, Gijon, Asturias.